When it comes to your property's foundation, we know that you have options. How can you know you're making the right choice for a contractor? In addition to our Lifetime Transferable Warranty for house-leveling, we offer exceptional foundation inspection and repair. It is our priority to ensure you are safe and your foundation is in sound shape once again.
Other companies looking to take shortcuts may use the pressed pile system to build your foundation, but we know how dangerous and unreliable this method truly is. Instead, we will implement the steel pier system because it is the preferred industry standard. It's also a more cost-effective method because fewer steel piers are needed, which saves you time and money. Don't let your contractors take the easy way out; choose us for foundation repair and installation.
---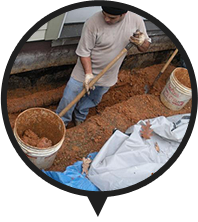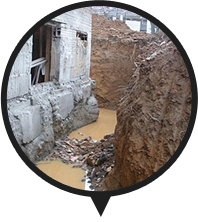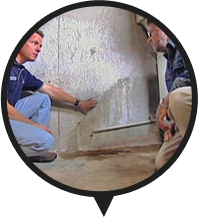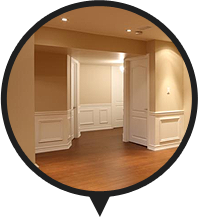 ---
Need more convincing? Take a look at the list below and learn why we're the best!
Free No-Obligation Foundation Consultation: If You're Concerned Your Home's Foundation Is Unsafe, Accept Our Free Consultation Offer And Have An Expert Evaluate The Situation
Have you noticed cracks in your home's foundation? What about cracks in the drywall and interior of your home? Are doors in your house misaligned or sticking?
These issues MAY indicate a problem with your home's foundation… but not necessarily. Before you panic and lose sleep over potential problems with your home, you should get an expert opinion.
Your first course of action should be to determine:
If foundation repairs really necessary (the good news is many times they're not).
Whether the foundation issues are compromising your home's (and your family's) safety.
Our Free, No-Obligation Foundation consultations are designed to help you do just that. One of our experts will come out with the following goals:
Determine if there's a foundation issue and, if so, how serious it is
If there is movement in your home's foundation, figure out where it's happening and why
If repairs are necessary, suggest the solution that's best for your unique situation
Give you an estimate of the costs involved to fix your home's foundation and the work we'll do to fix it
Slabjacking in Austin
If your concrete is sinking, it's likely that the slab was originally installed on poorly compacted fill dirt. Sub-surface erosion and shrinking soils could also be possible causes. However, if you have access to a slabjacker in your area, you don't have to worry about replacing the concrete. These contractors can restore the slab to its original level by injecting grout or foam beneath it – a process known as mud jacking or concrete raising.
The contractor drills small holes into the settled slabs and pumps the mixture in using flexible hoses. This usually takes just a couple of hours and is much less expensive than replacing the slab. There are several other advantages too: the material injected beneath the slab creates a solid base and there's minimal disruption to landscaping or anything else on the slab.
Ultimately, it's much better to prevent sunken concrete slabs from occurring in the first place. If builders use granular fill (such as sand or sand and gravel mix) rather than fill dirt, they can compact it easily with a hand held vibratory compactor and prevent air voids from forming. Doing this should eliminate problems caused by soil settlement down the line.
Slabjacking offers an effective and affordable solution when it comes to restoring sunken concrete slabs, with minimal disruption and waste. Plus, the job can usually be completed quickly and in any weather conditions, so there's no need for lengthy downtime. In summary, it's a great way to keep your slabs looking good, but be sure to take steps to avoid sunken slabs from happening in the first place!
Why should you choose us?
Pretty much all the foundation repair companies in Texas you may encounter will talk about their experience, satisfied customers, strong guarantees, etc. It's hard for you, as a consumer, to see how any of the companies that offer this service are different just from words on a website or in a video.
Before you trust someone to potentially repair your most valuable asset, you need to meet them in person.
So here's what we suggest…
Have at least 3 experts come out to your home to evaluate the situation. You may get very different recommendations and prices if repairs are necessary. All we ask is that you call us and give us a chance to earn your trust and if repairs are necessary for your business.
We are a small enough company that every job is done by our own experienced workers, not sub-contractors, so you can rest assured that the job is done right.
No Money Down Financing Now Available!
Texas Foundation King has a long-standing record of the best quality service offered in the state of Texas. Offering everything from home leveling and slab to pier & beam. Here at Foundation King, we believe in 100% customer satisfaction that means doing the job correctly from the start, offering zero money down financing and free estimates to homeowners we want our customers to feel confident that we will solve their problems.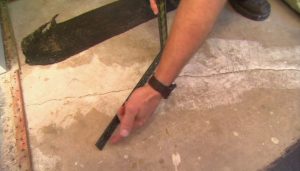 It is important to us that you receive the best service possible on all your foundation needs. Our specialty is in slab foundation, pier and beam, steel pier and overall load-bearing infrastructure of any kind. Our company is centrally located in Texas meaning we will help you find the best solution. Our services are available in
San Antonio, Austin,  Killeen, Kerrville, Houston, Corpus Christi. If your needs are here in Texas don't hesitate to call Foundation King.
There is no job too big or small, we take pride in our craftsmanship and attention to detail when it comes to foundation repair.
Give one of our customer service experts a call now and let us take care of all your foundation problems.
A homeowner never wants to hear that they may have a problem with their home's foundation.
Since the concrete foundation literally holds up your entire house, finding and resolving house foundation issues is one house repair that should not be putting off.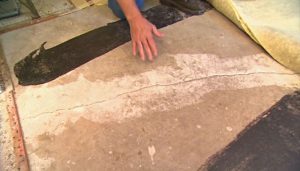 House foundation problems can be noticed by the homeowner, but more likely they are discovered by a contractor or home inspector. Until you have a foundation specialist inspect your house, you won't really know what the scope of your problem might be.
Foundation issues can almost always be corrected, but very few companies have the experience, knowledge, and tools to fix the problem.
There's no reason to put off undertaking a foundation repair.  The problem can only get worse as the house shifts and as a homeowner, you will not be able to conceal a foundation issue if you sell the house later.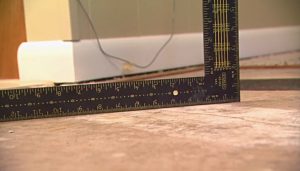 The only reasonable path is to tackle the problem and get it fixed. Contact a foundation repair company, have them give your house a thorough inspection and then evaluate their recommendations.
Just because your home shows some of the signs of foundation problems, doesn't mean you home has serious structural problems that could put you and your family's safety at risk.
The only way to know for sure, however, is to have an expert come out and evaluate the problem.
If there is a foundation problem and repairs are needed, we'll provide a free estimate on what it will take to fix things right and what the cost will be to do it. You can get additional estimate and inspection.  Working with a Texas Public Adjuster?  Texas Foundation King will work with you to get the best price and service possible.
How Much Will Foundation Repair Cost?
Ignoring minor foundation issues today may lead to bigger, most costly repairs down the road. So if you suspect your home has problems with the foundation, please call us today and schedule your free foundation evaluation today.